Remodeling your kitchen is a tall order, but it's something that every homeowner will likely tackle eventually, particularly if they want to update their décor and raise the value of their home. A great place to start with a kitchen remodel is by selecting new flooring.
Having updated and stylish kitchen floors can transform your space and instantly elevate your home's style. Further, if you select the right floors, maintenance and upkeep won't be as difficult as you think. The right kitchen floor can look wonderful in your home for many years, without excessive cleaning and day to day care, if you select the right product. Vinyl flooring is an excellent option for the kitchen because it not only is incredibly durable and easy to maintain, but it comes in a variety of trendy wood or stone looks that will complement decor that ranges from classic to exotic.
Here are some of our favorite practical, yet stylish luxury vinyl flooring products:
Vinyl Plank Flooring Elevates Style and Remains Practical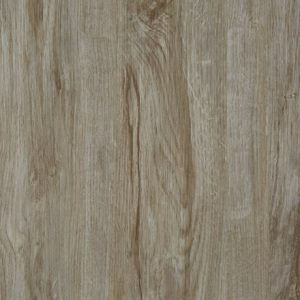 Vinyl flooring is another product that is growing exponentially in popularity among homeowners. Vinyl is incredibly durable and water-resistant, which means that not only is it easy to clean and maintain, but it's also strong and ideal for a high-traffic kitchen. In recent years, there have been more and more vinyl plank styles offered, which is making it a more attractive flooring option for homeowners. An increasing amount of wood and stone look options—both of which are top flooring trends at the moment—mean that you can get a vinyl floor that will look stylish while remaining affordable. Whether you are seeking a classic, modern, or exotic stain, you can find a vinyl plank look that will make your kitchen look fantastic!
Vinyl Tile is Trendy and Durable
The stone look is a strong trend in kitchen flooring right now, but getting natural stone floors is an incredible expense that many homeowners do not want to take on. Vinyl tile flooring is a fantastic option for people who want a look that resembles real stone at a more reasonable price. Along with a variety of stone look styles that would go with any décor, another benefit of vinyl tile flooring is that it is water-resistant and durable. Kitchens are a hotspot for spills, stains, scuff marks, and shoe imprints because it is such a high-traffic area of the home. Vinyl tile is durable enough to resist wear and tear, making it easier to clean and maintain.
Vinyl Flooring Offers Numerous Styles to Enhance Your Kitchen Décor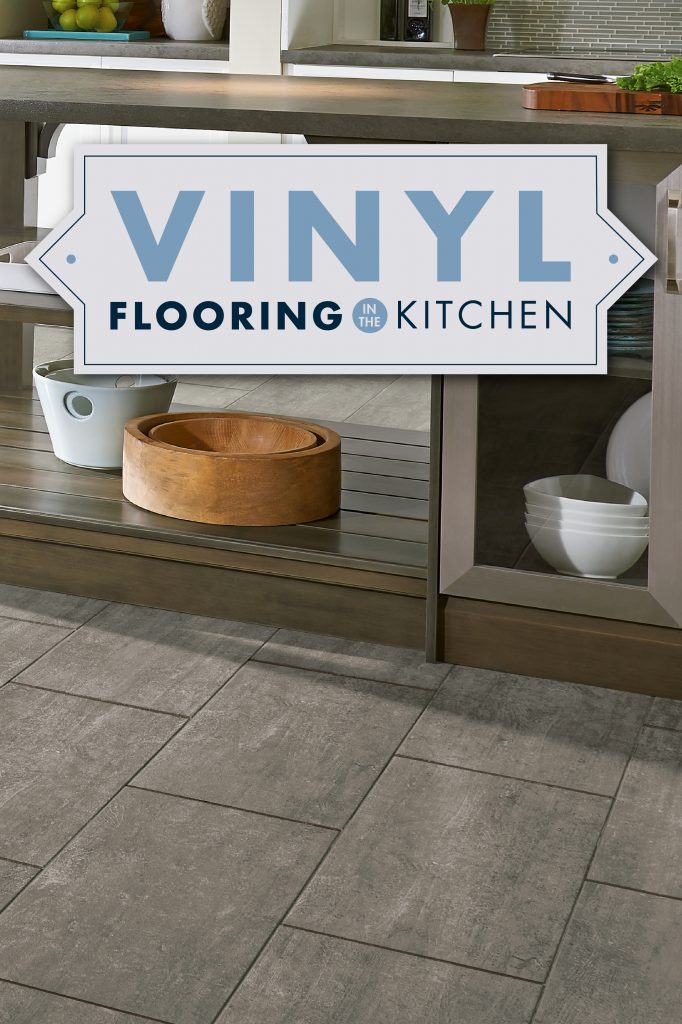 There is one benefit to selecting vinyl plank or vinyl tile flooring that cannot be ignored, and that is the number of style options available. Whether you are looking for a wood or stone look, we have a number of colors and stains available that will enhance your kitchen décor. Classic, modern, and exotic style options are abundant in our vinyl product offerings, making it easier for our customers to find a style that will match the decor in the rest of their home. So many homeowners are starting to take notice of vinyl flooring not only because it is practical and affordable, but also because manufacturers have taken notice of flooring trends and created styles that are aesthetically indistinguishable from the real thing.
The right flooring will keep your kitchen looking trendy and spectacular for years to come. Vinyl plank and vinyl tile flooring options are both ideal for such a high-traffic space, and they are both available in a variety of wood and stone look styles that will add to your home's décor. Luna offers wonderful laminate and vinyl flooring collections that come in wood or stone looks, and we'll bring samples to your home to help you make the best choice. Reserve a FREE in-home estimate to get started.