Your bedroom is more than just where you sleep. It's the one room you can call your personal haven. That's why it's important to make the space your own—with the latest styles and trends of course! See what bedroom decor can help you take this space to the next level.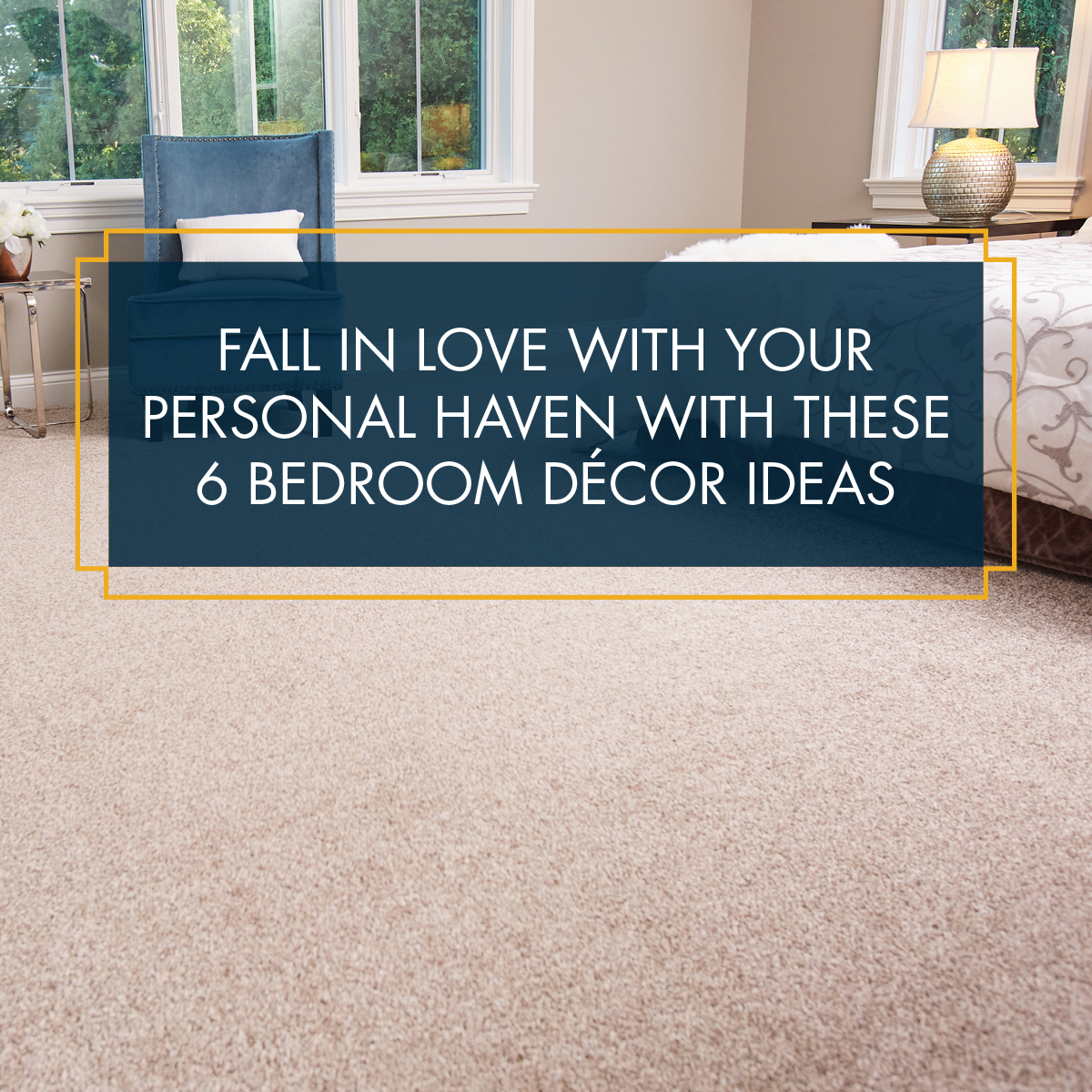 1.) Less is More—Space!
You'd be surprised by how much your room can stand out with minimal decor. Too much clutter can make the room seem like it's closing in, with little room to appreciate the details that matter. Mixing essential furniture with well-placed accent pieces here and there can stretch a previously cramped space wide open.
2.) Make the Room Pop with Vibrant Colors
Not everything needs to be in shades of white, gray, or beige! In fact, Pantone's fall 2018 color trend report is full of bright colors that can give your room life! The best thing about your bedroom is that it's your personal space. Whether it's a throw blanket, comforter, or even a bench, make sure you have the right shades to brighten up your day!
3.) Multi-Purpose Furniture can Help Save Space
If you're trying to save space or just declutter your bedroom, it's best to get bedroom decor that has multiple functions. Your bed can be more than the spot you get your beauty rest. It can also serve as a storage area. The headboard can also serve as a bookcase. If you have an ottoman, it can function as seating and storage. The list goes on, so explore the huge selection of multifunctional decor and get creative with storage!
4.) Headboard (Optional)
While traditional headboards can sometimes serve as multi-purpose furniture, people are beginning to make their own with a personal spin. This leaves room for creativity with your bedroom decor and putting your own twist on what this special room should look like. You can use decorative pillows, curtains, or even framed pictures. This lets you add your own decor while saving money.
5.) Use Mirrors to Add Space and Light
Yes, mirrors can be used for more than checking your outfits – they actually add to the illusion of a larger space! Also, depending on placement, mirrors can help illuminate the room better. Add a mirror on the opposite side of your window and the outside light can bounce off it to give the room a natural shine.
6.) Find the Right Carpet to Add Extra Comfort
Your flooring can make all the difference in your bedroom decor. Hard surfaces may seem like the most modern choice, but carpet can be just as trendy. The right pattern or plush carpet can not only add a distinct style to the room, it can add comfort with a soft and warm touch.
Following these few bedroom decor ideas can take your space from "ok" to "stunning". Remember, the most important thing is to make the space your own. Luna can make upgrading your bedroom even easier. Book an appointment to have a flooring professional come to your home and show you an amazing selection of bedroom flooring!