Let's face it pets make life a lot better. After all, they're not just a furry roommate, but a best friend. However, your best friend can be a little messy and this can affect your choices in home décor, even your flooring. Many pet owners may shy away from carpet, but what if we told you carpet and pets can co-exist? Finding the best carpet for pets is easier than you think.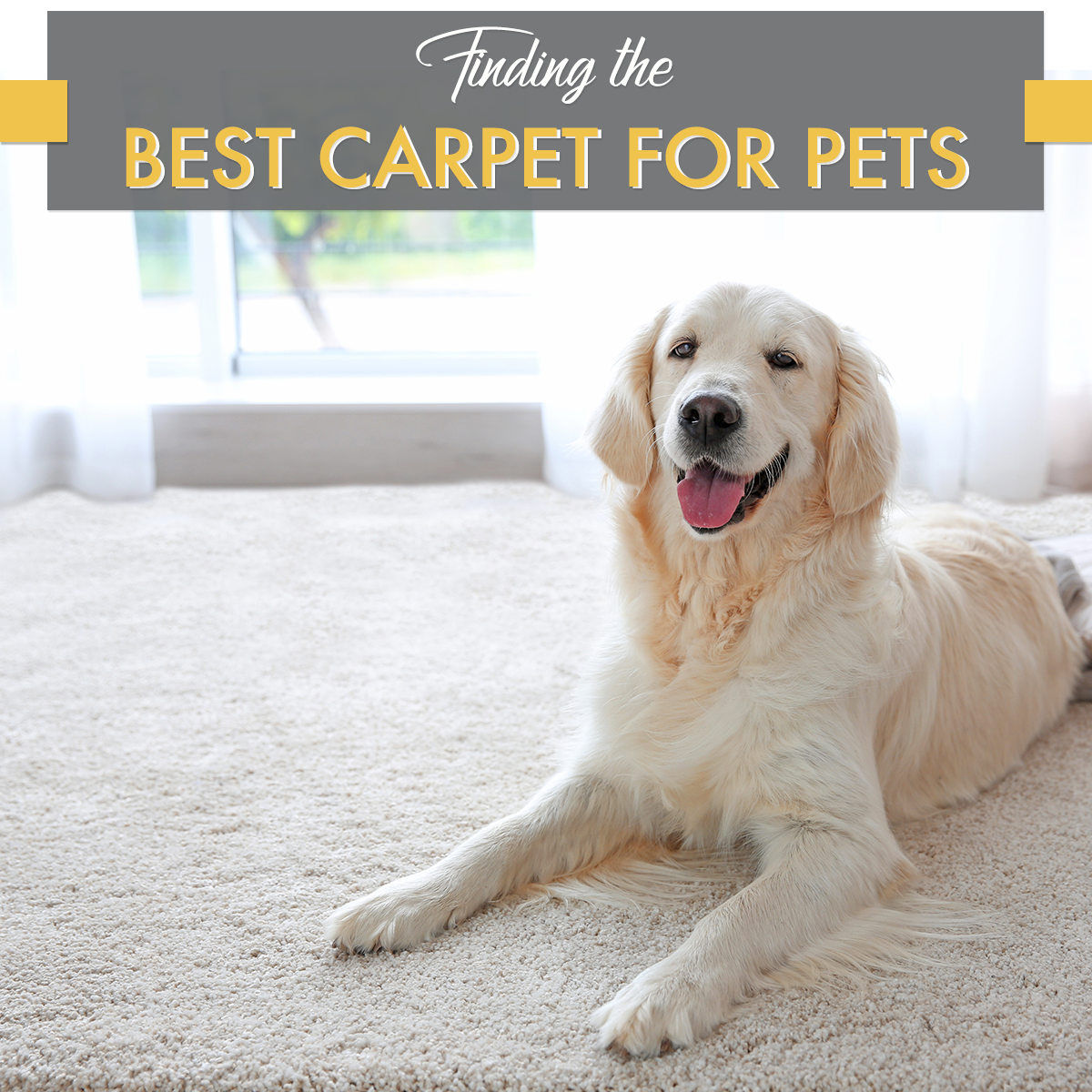 Carpet for Pets: Stay Out of the Loop
If your pet's claws can scratch hard surfaces like hardwood or laminate, they can damage carpet. When your pet scratches the carpet, they can leave fibers unraveled. However, if you choose the right carpet, you can reduce the chances of damaged floors due to those cute wolverine paws. Pick a carpet that isn't looped but cut instead. Cut fibers are already pulled and your pet won't have such an easy time making your carpet look ragged. Here are a couple of carpets with cut fibers that can add a great look to your home:
Plush for Pets
A classic choice, plush carpet has a smooth and even construction. This makes it easier to see subtle tones of colors and highlights. Luna's plush carpet On The Shore has a vast selection of styles that can be perfect for the living room and bedroom.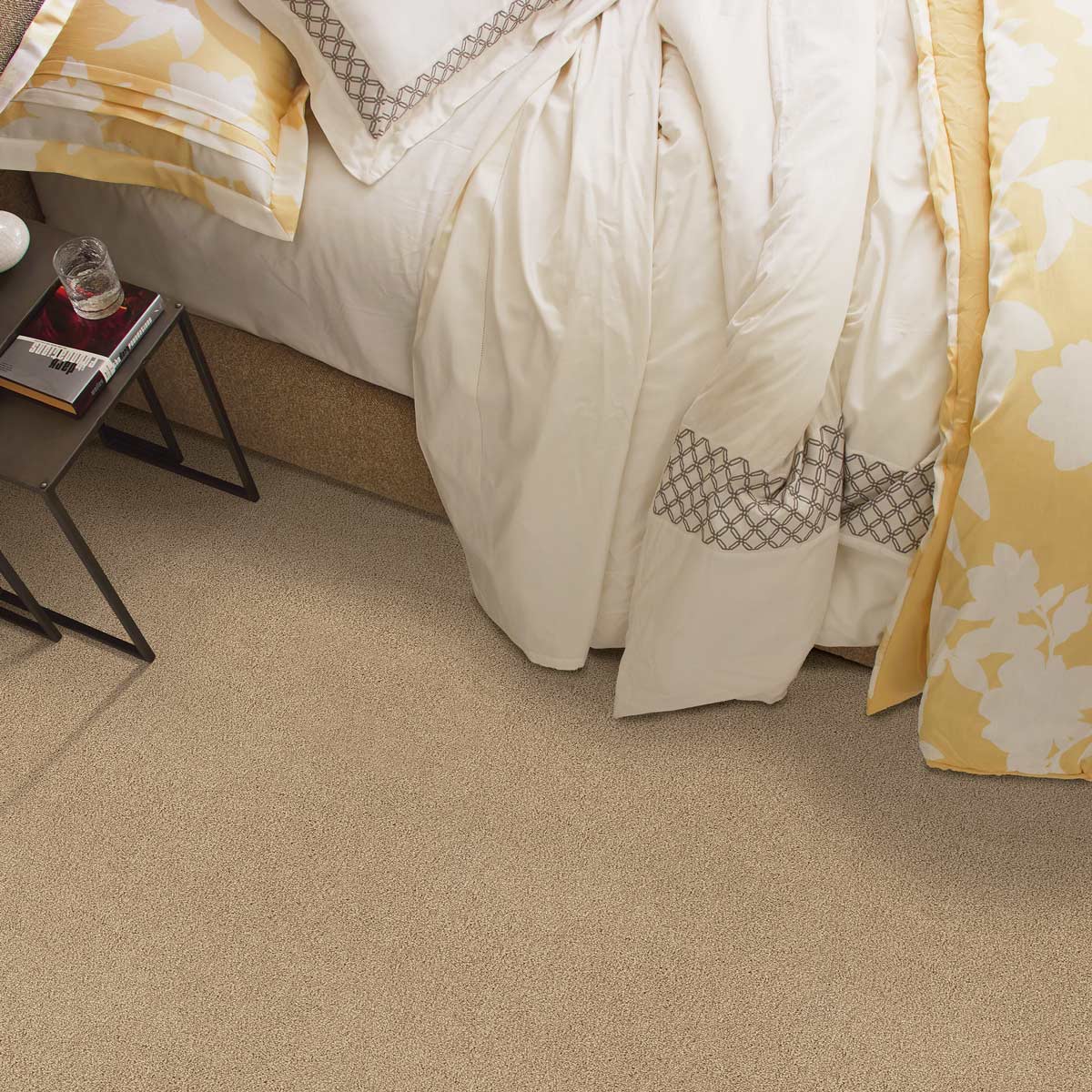 Perfect Score, a durable plush carpet from Luna
Frieze for Pets
Looking for a more edgy carpet? Frieze is just for you. Known for its twisted fibers with a shaggy look, frieze carpet not only adds a beautiful style to your home but makes it easy to hide crumbs and dirt.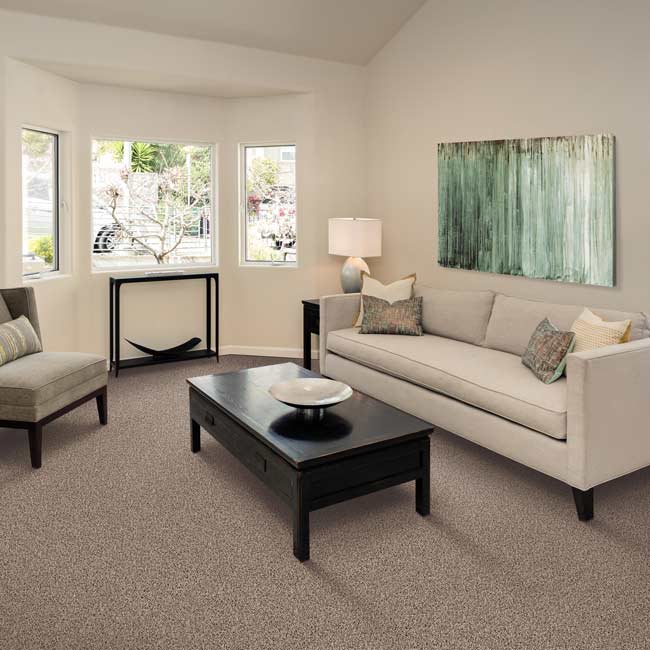 Mingle, frieze carpet with easy maintenance from Luna
Carpet Density Matters
Carpet density can affect how a carpet looks and feels. However, the density of a carpet also determines how much spills can seep into its fibers. Life can get busy and catching every spill on the carpet is not always possible. Guess what? The longer it sits in the carpet the deeper it drips into its backing, causing damage in the long run. Try to get a high-density carpet to help avoid the risk of accidents ruining your floors. Denser carpet is less likely to allow liquids to soak to deep.
The Best Carpet for Pets has Durable Fibers
Not only can carpet fibers differ by design, they can be made from different material. Polyester, one of the most popular fiber choices, is arguably the best carpet for pets. Polyester carpet is durable and made with a lower risk of becoming damaged due to wear and tear. In addition to being durable, it also resists oil-based stains. Polyester is a great choice if you're looking for a durable carpet with easier maintenance for pets.
 Darker Colors Do More than Add Style
Whether it's a spill, crumbs, or tracking from your shoes, your carpet is bound to get dirty. Having a pet makes the chances even higher. That's why it's best to opt for darker toned carpet. In addition to adding a chic look to your home, darker toned carpet can help hide those annoying messes that are bound to happen. While lighter carpet has its benefits, like adding the illusion of space to a room, they tend to make stains and dirt more visible. This can be an eyesore for not only you, but your guests. That means you will have to clean more frequently to avoid having stains and crumbs being noticed. In the end, it's possible to have a lighter tone carpet, but darker or at least multi-colored carpets can make life much easier.
Get Carpet that's Properly Protected
You can shop for density, style, and even carpet fibers, but that doesn't mean your carpet is properly protected. The best way to make sure your floor's fresh look will last is to get carpet that is specifically made with your pet and its accidents in mind. Carpet that is built with resistance to pet urine can help take the stress away from cleaning. Luna's PURTM Pet Urine Resistance makes things much easier in case your kitty misses the litter box or your dog mistakes your carpet for a hydrant.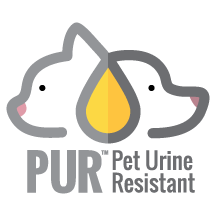 Don't just stop at protecting your carpet against pet accidents. You need to protect it against ordinary spills. Browse Luna carpets with stain resistance to get an extra boost of protection. This will help those inevitable accidents by you and you pet from seeping deep into your carpet.  Luna's Distant Shores is the perfect example of flooring that is stylish and can be the best carpet for pets. Not only is it equipped with PURTM and a R2X Stain and Soil Resistance warranty, but its 100% polyester fibers also give it excellent durability.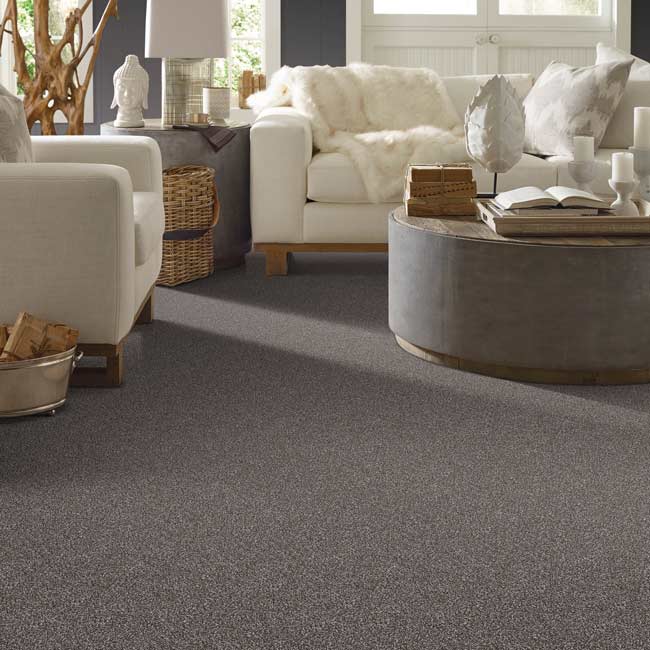 In the end, don't let your furry friend stop you from getting floors you'll love! You can still get carpet if you consider the style and construction while making sure it has the proper protection, like Luna's PURTM to guard against pet accidents. Book a free in-home quote now and add a touch of comfort to your home that's made for you and your pet's lifestyles.