Tile is perfect example of an all-in-one floor. Tile flooring complements your home's décor, stands up to daily wear and tear, and is one of the easier floors to clean. Now, you can get fantastic tile from Luna.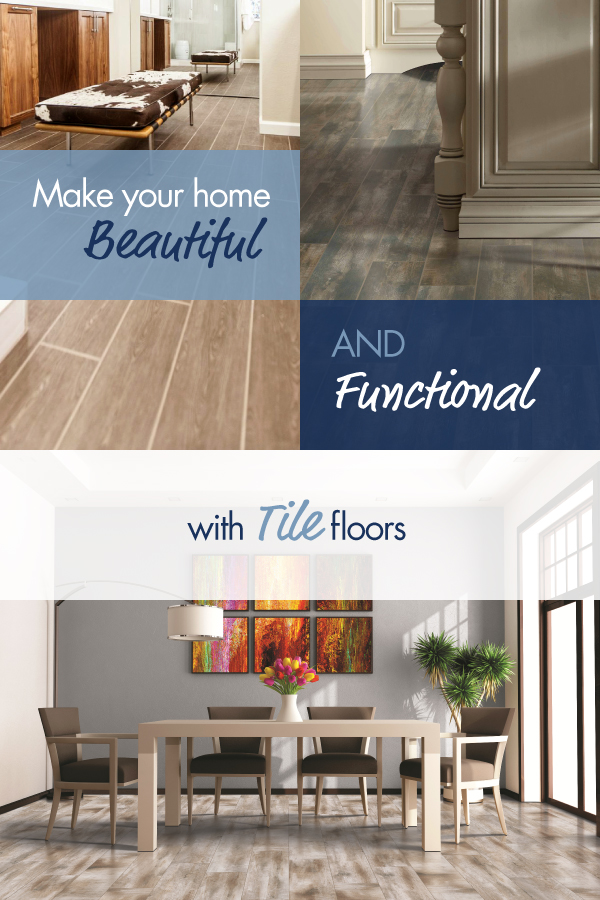 Our broad selection of porcelain and ceramic tile is equal parts elegant and durable. Without further ado, here are the top benefits to choosing tile from Luna:
Tile Flooring Comes in a Multitude of Styles
Wood and stone look floors are incredibly popular, but getting a real hardwood or natural stone floor is both expensive and more difficult to maintain. Luckily, beautiful wood or stone look tile floor is . Tile is such a popular flooring option that there is a lot of variety in style options that homeowners can choose from, which is one of the best benefits to selecting it.
Tile's Durability is Fantastic for Busy Families
Tile flooring is popular for the kitchen, laundry room, and bathroom because it is so durable and strong. These are some of the most high-traffic rooms in the home, and they are prone to stains, spills, and moisture. When you have tile in these rooms, you can worry less about day-to-day occurrences. Easily clean up the mess with a damp mop and you're done. Worried about scratches or dent marks? Tile tends to resist wear and tear more effectively than other flooring types, so your fashionable floors can look great long after installation.
Porcelain or Ceramic? Both Have Their Perks
Many choose porcelain tile thanks to its design flexibility. Not only is porcelain extremely durable and incredibly moisture-resistant, it's also ideal for warmer climates because it of its smooth, cool texture.
Ceramic tile provides the beautiful natural stone look that many homeowners covet. It's constructed using clay and minerals, so the surface is distinct and adds a special charm to any room. Each tile is also one uniform piece of stone as well, which is great for durability and moisture-resistance. With its elegant style and tough construction, ceramic tile is a wonderful option for anyone interested in installing tile.
How to Get a Tile Floor You'll Love
Since Luna now offers tile, we can help you pick out the perfect tile floor for your home. Reserve a FREE In-Home Appointment today and shop at home for a floor that you'll love.