Bentford is an extremely durable frieze carpet (also known as twist) from Luna. It's perfect for active family rooms, playrooms, and pets. Here are a few things worth noting about this carpet.
What is Frieze Carpet, Anyway?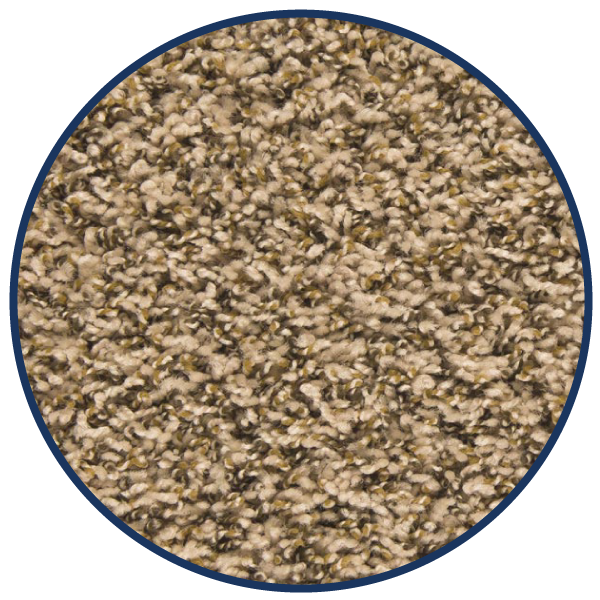 Frieze carpet is made of soft, twisted yarns of fiber. Often cut at an angle, frieze has a classic carpet appearance. How is it different from a plush or pattern carpet? Traditional plush has an even texture, while frieze curls all over the place and looks more "wild." In fact, frieze's texture helps it conceal many types of marks and spills. Bentford is a go-to choice for kid's rooms.
Solution Dyed, 100% BCF PET Polyester Helps Your Carpet Look New Longer
Bentford carpet is solution dyed, 100% BCF PET Polyester. These strong fibers are less likely to wash off, walk off, or wear off, so they can retain better color throughout the carpet. This helps keep the carpet's "new" look for even longer. You don't need to have second thoughts about picking Bentford for rooms with high traffic, thanks to its durable polyester.
Pilling, Fuzzing, and Shedding No More
You've probably seen it in older carpeting – little fuzz balls of fiber that gather on the surface after lots of usage. Thanks to Bentford's continuous filament, this quirk is virtually non-existent. It's one long yarn of fiber and it's made to keep pilling, fuzzing, and shedding to an absolute minimum.
What More Could You Want?
There you have it. Bentford frieze carpet from Luna has a classic look, is easy to clean, great for high traffic rooms, and won't fuzz or shed. What more could you want?
Luna loves bringing carpet samples right to your home. It's a lot easier to tell what the final product will look like in the room it's going to be installed. But if you're hoping to get a sneak peek before your FREE In-Home Appointment with us, you've come to the right place.
Reserve a FREE In-Home Appointment to see Bentford in the comfort of your home and decide if it's the right choice for your home.