Wood-look floors are showing up in homes all across America. And for a very good reason. Today there are many stylish, durable, and affordable alternatives to real wood floors. With everyone asking Luna how to get the wood look in their home, here's a sample of a few of our favorite flooring options.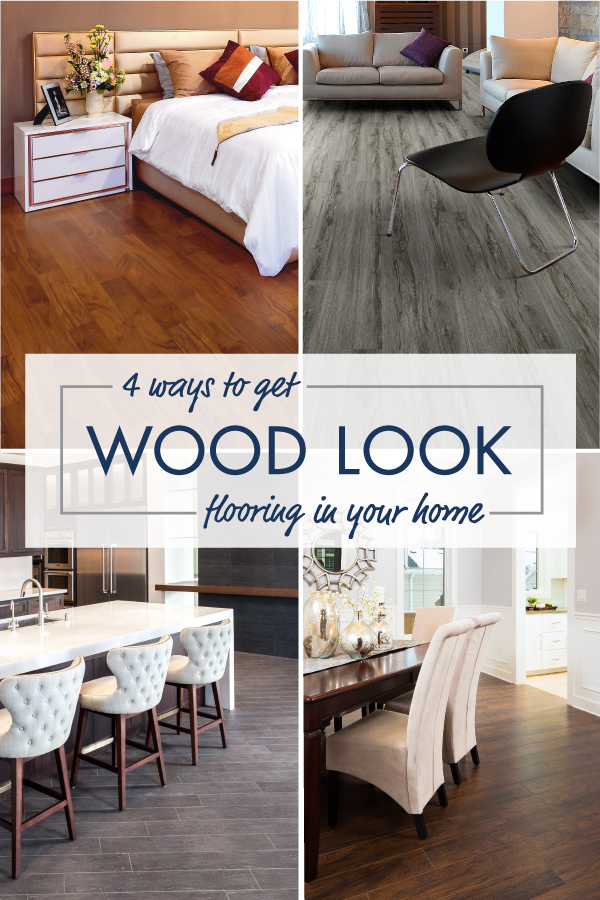 Laminate Flooring Combines Durability and Style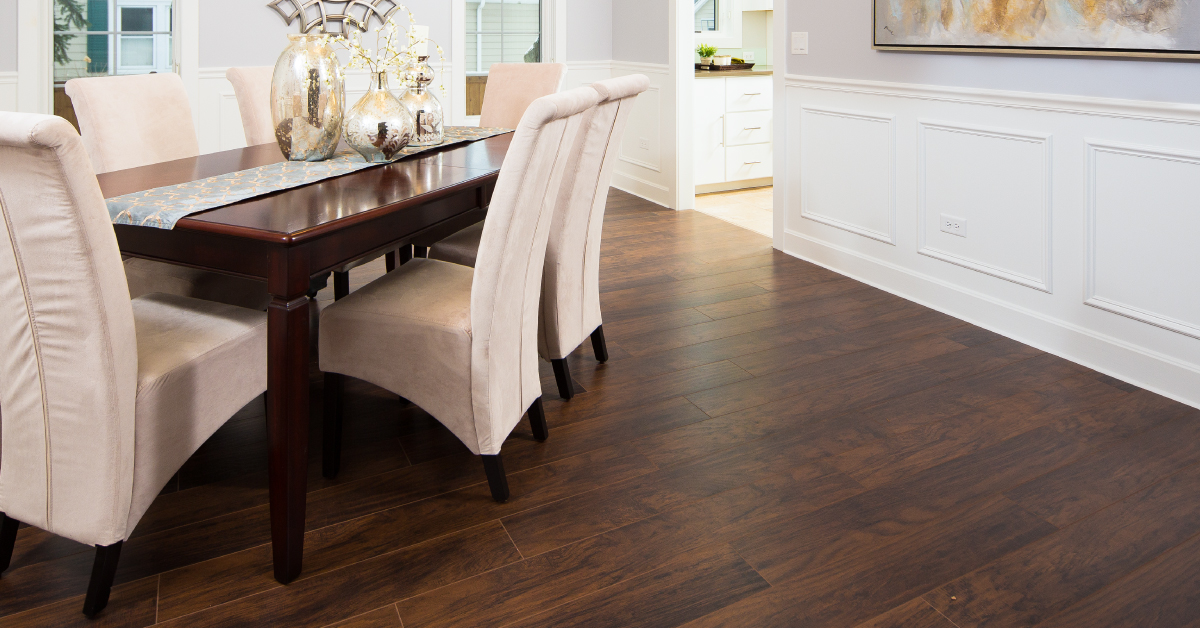 It's easy to get a wood-look for less with laminate offered by Luna. Whether you prefer a classic wood look or something more modern, we've got you covered! Laminate flooring is durable, scratch-resistant, and easy to clean; ideal for the high-traffic rooms throughout your home. Here are two wood-look laminate options our customers are raving about:
The Grove Collection – Available in many trendy wood grains and colors, including our most popular grey, the Grove Collection laminate is available in hand-scraped, medium, or high gloss finishes that will amp up the style in any room.
Summer Isles – Textured looks and trendy colors make Summer Isles laminate among our most popular options for homeowners. It'll give you the style you've always wanted without breaking the bank.
Luxury Vinyl Plank: A Popular Trend For Wood-Look Floors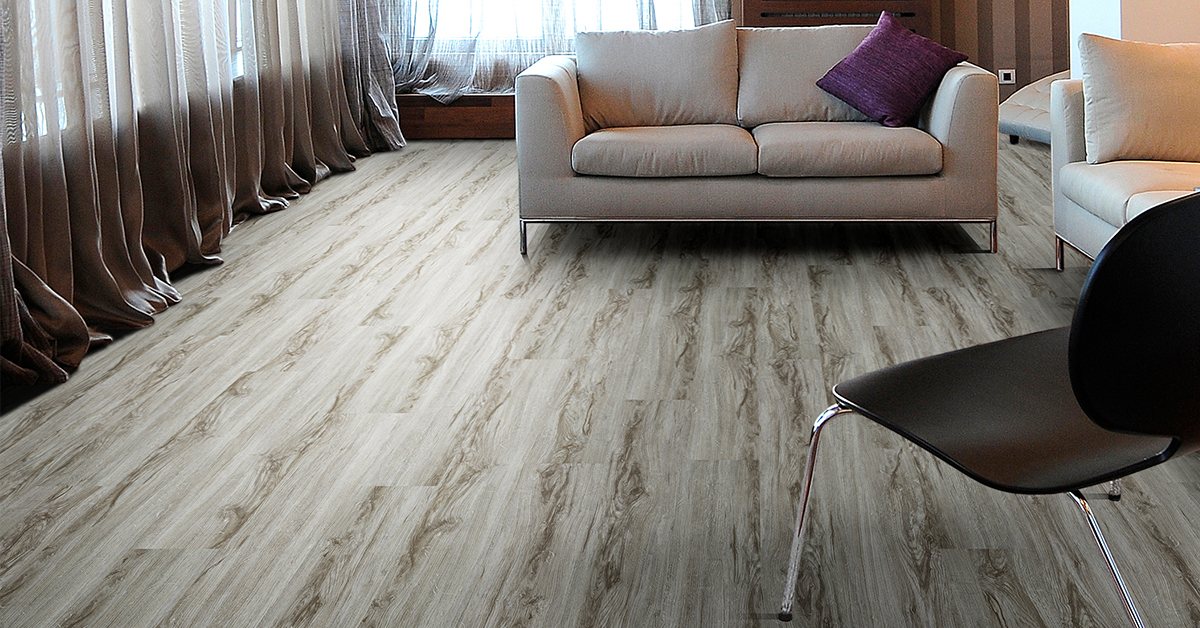 Get a realistic wood look for less with luxury vinyl plank flooring. Luxury vinyl plank (LVP) flooring is growing in popularity among today's busy homeowners because it's not only durable and easy to clean and maintain, it looks just like real planks of hardwood; even down to the grain patterns, colors, and textures (yes, the surface actually feels like wood!). Luxury vinyl is waterproof and stands up to humidity, so it can be installed in rooms like your kitchen, bathroom, or mudroom. Here's an LVP option that's a practical and stylish choice for your home:
Classic Look – Available in a variety of stains, grains, finishes, and textures, Classic Look luxury vinyl flooring gives you the look of hardwood, with stain-, scratch-, and moisture resistance… all for less.
Porcelain Tile* Flooring Still Gives a Wood Look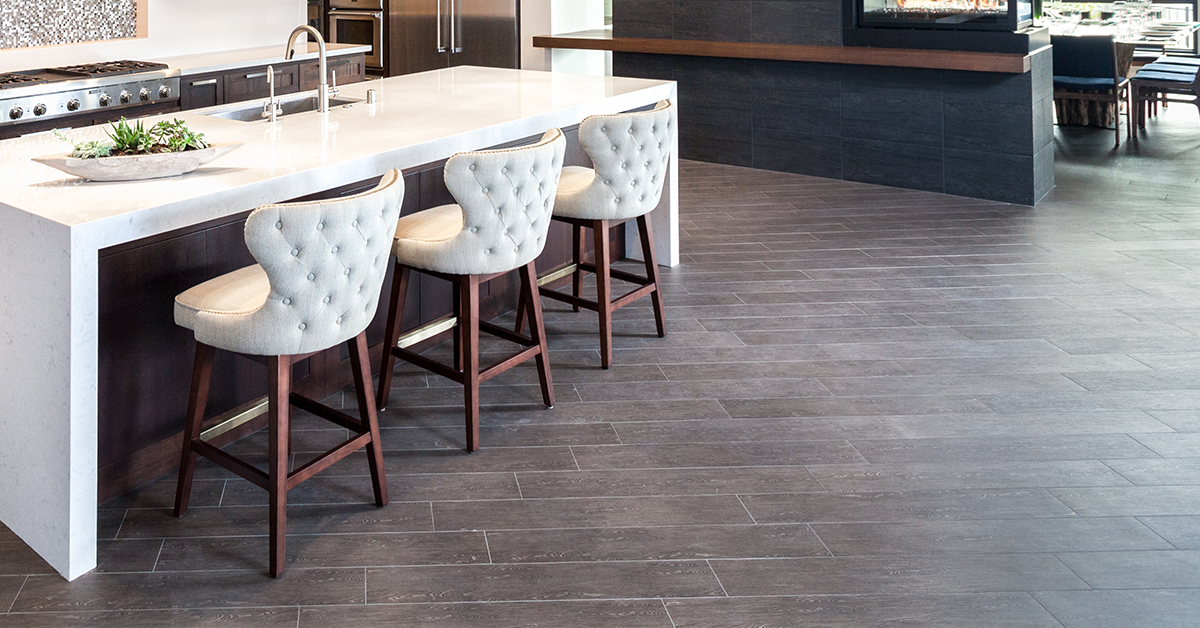 When you think of tile, you probably don't think of wood. Porcelain tile flooring is an up-and-coming top trend with its many styles and colors that give a look of authentic hardwood flooring. Plus, it's water-, stain-, and scratch-resistance makes it a "must have" for rooms with lots of foot traffic. Easy maintenance also helps ensure that your tile will last for decades. So, while it is a pricier flooring option, it's worth every penny. A couple of our favorite wood-look tile options include:
Timber Creek- This stylish porcelain tile collection features color options that combine realistic looking wood grain and textures with a desirable wide-plank look.
Sunstone- This ultra-modern and stylish tile collection has the benefit of being able to be installed with or without grout, giving you even more versatility.
Engineered Hardwood Flooring: Real Wood Floors at Better Prices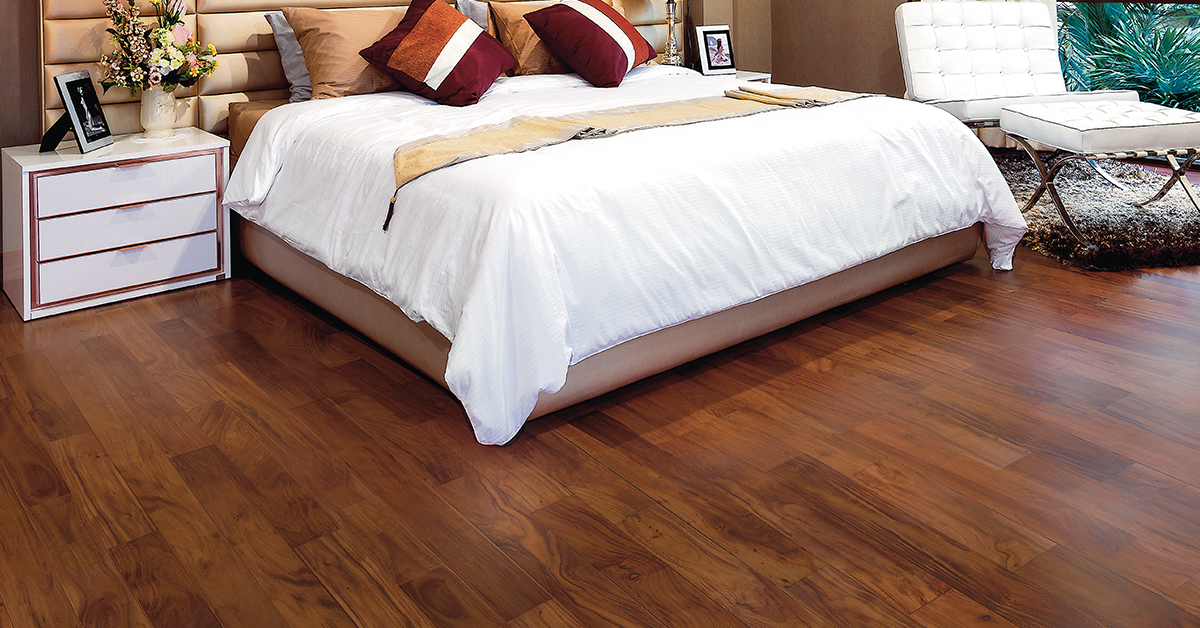 Engineered hardwood flooring is actual wood flooring with a big advantage over solid hardwood because it can be installed in rooms where solid hardwood cannot. Plus, engineered hardwood's strong construction is best known for standing up to fluctuations in temperature and humidity. Its top layer is of genuine, solid hardwood, but it has a layered core of high-density fiberboard that adds strength and stability. Here are some of our top engineered hardwood styles:
Legends – This hickory species engineered hardwood has hand-scraped finishes that give your floors a rustic, chic look.
Coastal Breeze – Available in a variety of exotic hardwood stains such as Acacia, Brazilian, and Cherry, you're bound to find a flooring style that will suit your décor in our Coastal Breeze line.
So, what makes Luna Flooring different?
Luna knows floors. We've been installing them in people's homes since 1958. So, you can expect a top-notch shop at home and installation experience, complete with the latest styles and colors of carpet, laminate, hardwood, luxury vinyl, and tile flooring.
In addition to serving the Chicago, Baltimore, D.C., Boston, and Milwaukee areas; we've brought our impeccable flooring experience to the homeowners of Dallas! When you shop with Luna, you can be confident in your choice, because we offer:
Luna's Exclusive Love Your Floors Promise™ – We want you to fall in love with your floors from the second they are installed, so we offer a Love Your Floors Promise™ on all of our flooring products. If within 30 days of installation you're still not satisfied with your floors, give us a call and we'll provide a new color or style of flooring of your choice… for FREE!
2 Year Limited Installation Warranty – We take pride in our workmanship, so we offer a guarantee on installation quality for up to 2 years on all of our products.
110% Low Price Guarantee – We'll either beat any competitor's price or refund you 110% of the difference. That way, you know that you're getting a great price guaranteed on your new flooring.
Don't wait! Reserve an appointment online or call 877-241-LUNA to have us come and help you get floors you'll love!

*Not available in all areas.